Batang Toru $1.5b hydropower plant may be delayed by years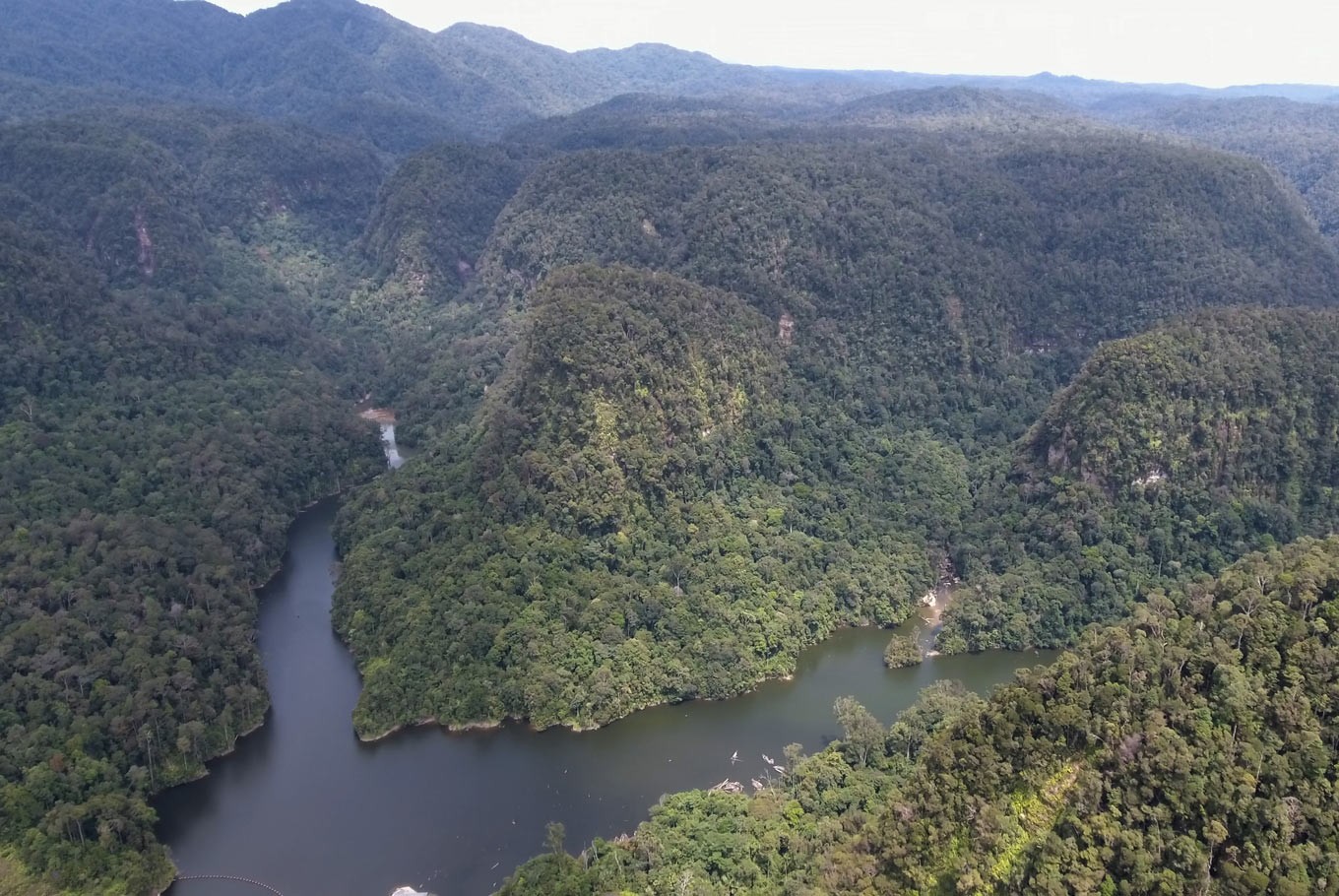 PT North Sumatra Hydro Energy (NSHE) might delay the completion of the Rp 22 trillion (US$1.5 billion) Batang Toru hydropower plant (PLTA) in North Sumatra because of manpower issues.
The power plant developer has submitted a request to the plant's offtaker, state-owned electricity company PLN, to push the facility's launch of commercial operations back from 2022 to 2025.
"We are currently in talks," NHSE spokesman Firman Taufick told The Jakarta Post on Thursday. "The point is, we will always follow PLN policies and orders."
NSHE has struggled to bring in 125 Chinese workers, who are employees of the project's contractor, Beijing-based hydropower giant Sinohydro, after China imposed travel restrictions earlier this year in response to the COVID-19 pandemic. Indonesia has also imposed a temporary ban on foreigners from entering the country in an effort to contain the spread of the virus.
The Batang Toru plant is slated to become one of Indonesia's largest hydropower plants at 510 megawatts, which is equal to one-eleventh of the country's existing hydropower capacity.
NSHE has argued that Batang Toru is essential to meet Indonesia's renewable energy goals. The country failed to reach its goal of 17.5 percent renewable power in its energy mix by 2019, instead achieving only 12.36 percent.
The developer has cited the Indonesian government's travel policy during the pandemic as an important factor for the project.
"We don't know when the Batang Toru project can continue, as it depends on when the government will lift the travel ban to and from mainland China," said NSHE senior advisor Emmy Hafild on Feb 18.
PLN president director Zukifli Zaini touched on the project's delay at a House of Representative (DPR) hearing in Jakarta on Wednesday.
"It is true that the project faced hurdles from NGOs over environmental issues," he said. "There are apes and other [animals] there."
Some activists and scientists have lambasted Batang Toru as a threat to the critically endangered Tapanuli Orangutan, an endemic species to the region, with only 800 animals left, according to the International Union for Conservation of Nature (IUCN).
Read also: Batang Toru hydro plant 'unnecessary', energy analyst says
Aside from manpower-related hurdles, falling demand for electricity during the pandemic has also affected the development of the project, according to Hydropower Plant Developers Association (APPLTA) chairman Riza Husni.
Riza said on Thursday that PLN's move to cut the demand projection for electricity during the pandemic has impacted hydropower players' plans to develop 5,000 MW worth of new plants in Indonesia.
"All of them haven't begun development," said Riza.
Indonesian cities, starting with Jakarta, began implementing partial lockdowns, officially called large-scale social restrictions (PSBBs), starting late April. The measures have cut into domestic electricity demand as businesses and industries close shop.
Sumber : https://www.thejakartapost.com/news/2020/06/18/batang-toru-1-5b-hydropower-plant-may-be-delayed-by-years.html